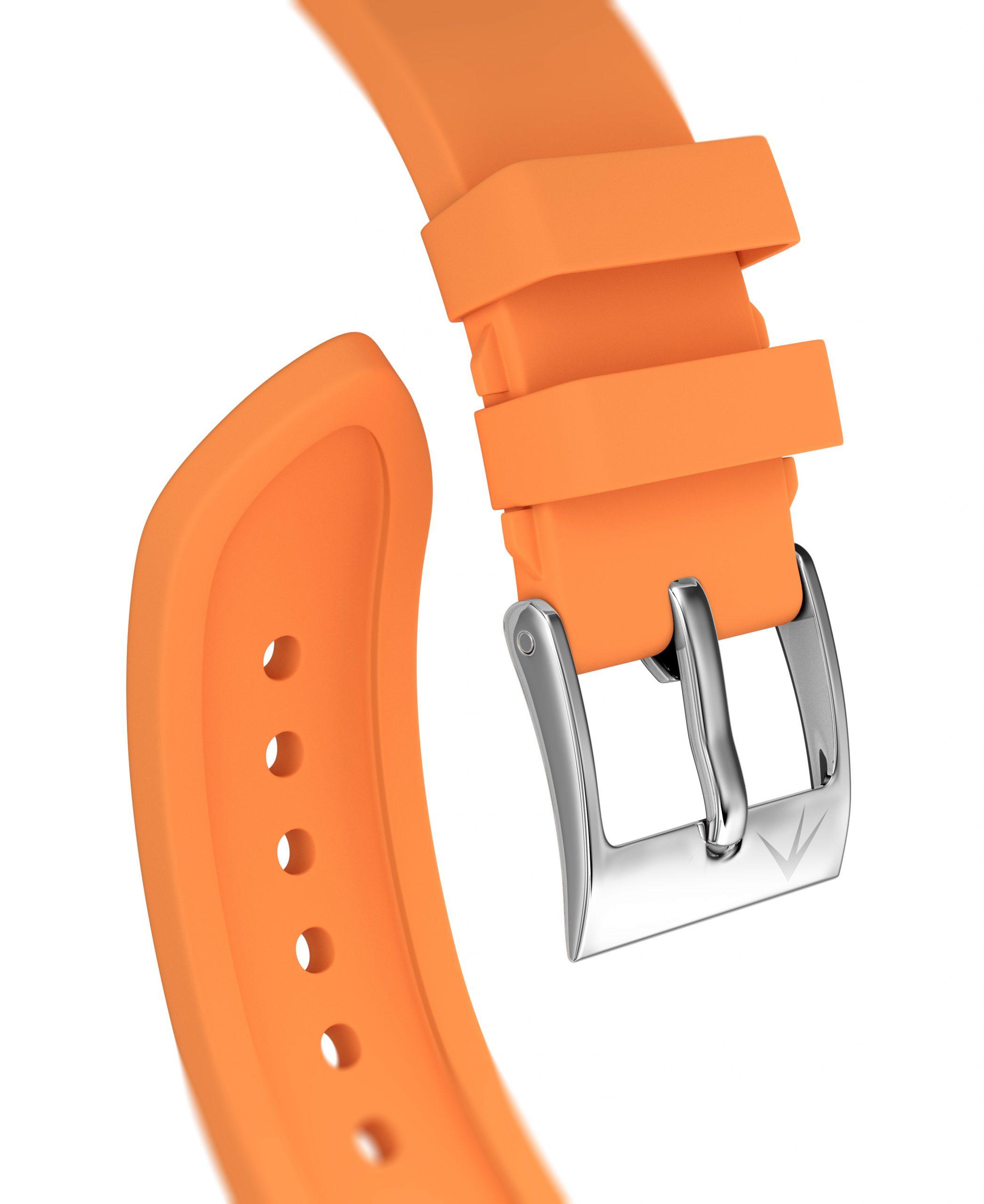 The right use
You will find below what you can do with your Augarde watch and what is not recommended.
YES
Temperature variations in normal use
Prolonged exposure to sweating: But possible alteration of the leather strap
Wearing during manual or sports activities
Diving or boating activity: your Augarde watch is waterproof to 50m. However, in case of sea water immersion, it is recommended to rinse it with a soft cloth soaked in clean, slightly warm water to avoid salt depot.
NO
Extreme conditions of temperature variation, i.e. below -15° or above +40°
Prolonged exposure to soaps, perfumes, creams
Prolonged exposure to detergents
THE STRAP
The lifespan of a strap (leather or silicone) depends on the conditions and frequency of wear.
LEATHER STRAP
Avoid contact with water. We do not recommend using any maintenance or cleaning products on the leather.
In summer a leather strap is put under aggresive external conditions (exposure to sunlight, heat…) and the UV rays can affect the colorisation. As a consequence, we recommend switching your leather strap temporarily for a silicone strap.
SILICONE STRAP
No maintenance in particular is necessary with your silicone strap. However you can clean it with soft cloth and soapy water. After having rinsed the watch, use a dry cloth.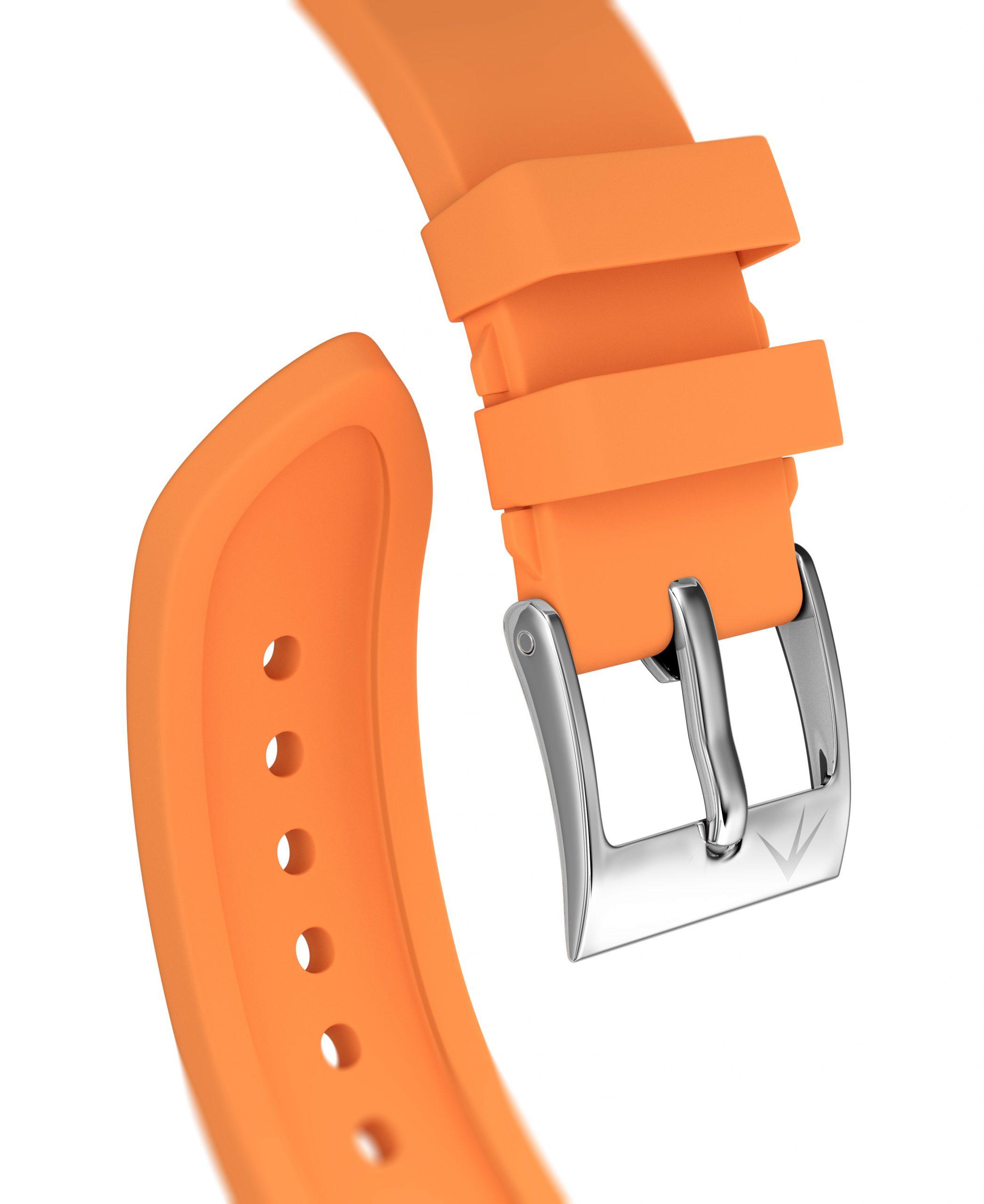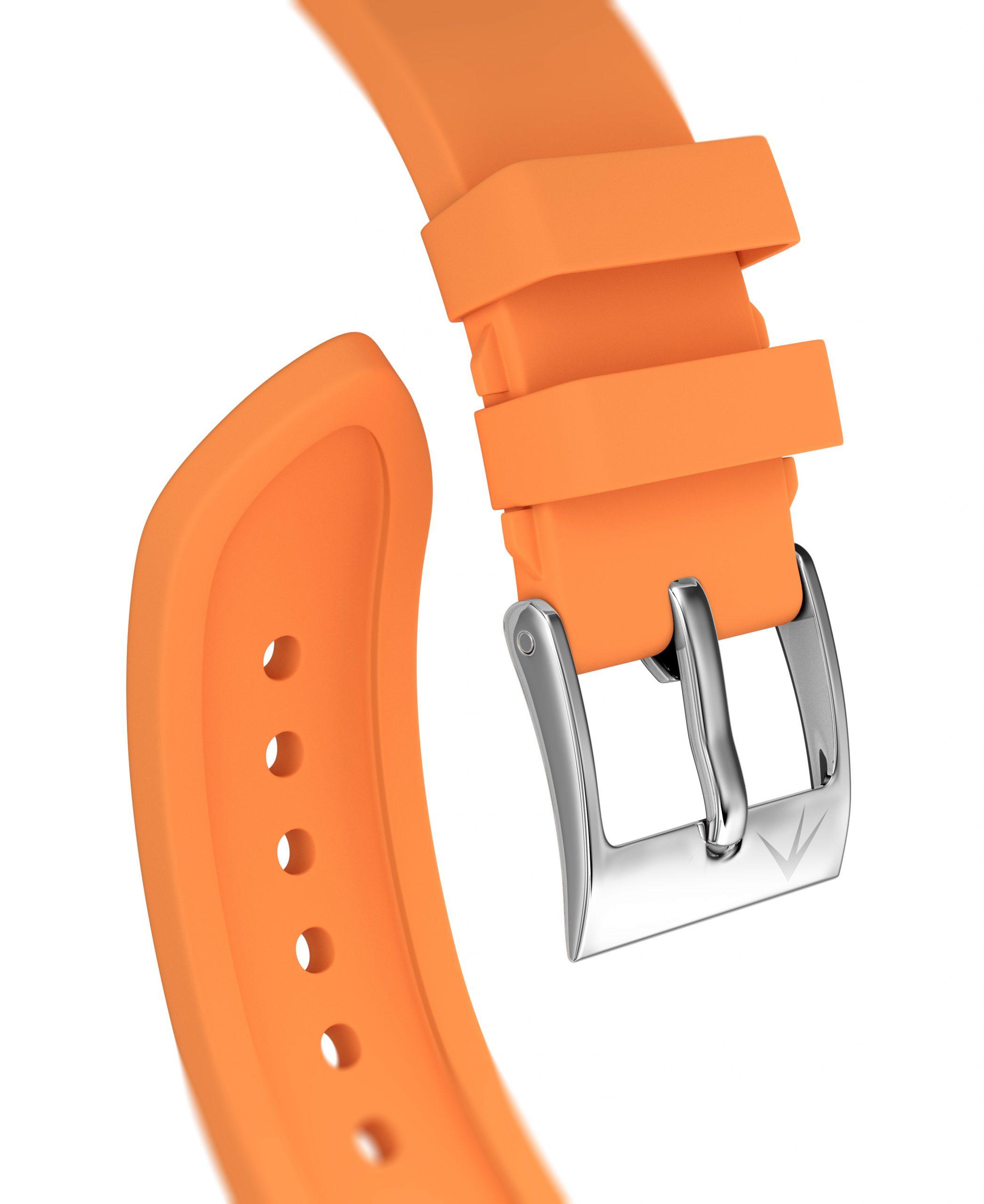 CHANGING THE STRAP
Augarde watches benefit from an innovative system for a quick strap change. Equipped with a manually operated pin, the flash pump allows you to change the strap of your watch yourself without any tool and very easily.
The battery
Your quartz watch should not be left with a dead battery as it may damage the movement. We advise you to have your quartz watch serviced every year to change the battery and check the water-resistance.